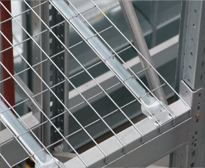 Mesh Decking
Mesh shelving sits on the pallet racking beams and acts as a shelf.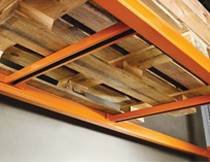 Pallet Support Bars
Pallet support bars are used to support extra heavy loads or non-standard sized pallets.
Pallet support bars span across the frames supported at each end by the beam. It is designed to have its top surface approximately flush with the beams. They can be used as a secondary support member for pallets or shelving.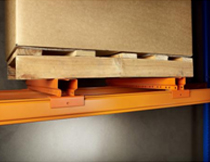 Fork Entry Bars
Fork entry bars are designed to be used when unsuitable pallets or un-palletized loads are to be stored on beams and handled by forklift trucks.
These bars allow a gap for forks of approximately 75mm above the beam. Not suitable for use with step, open or I-beams.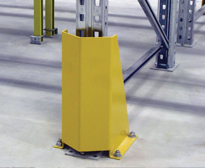 Floor Mounted Column Guards
A substantial form of protection for pallet racking uprights protects against low level impact damage caused by forklift trucks.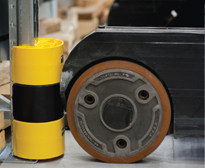 Snap on Column Guard
Protect-it™ can absorb large impacts and easily attach to a column without additional fasteners.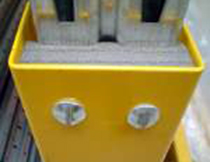 Column Guard with Foam
Metal Column protection has shock absorbing foam inside.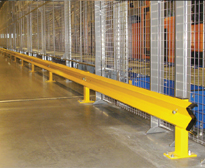 Safety Barrier System
The Safety-Barrier-System can be used as: collision and impact protection for offices, machines, conveyer systems and for route separator.
Anti Collapse Mesh
Metal mesh product that offers protection for a variety of scenarios.